For sale
It's been a wonderful 69 years and we're thankful for your support and loyal patronage throughout the decades. It's finally time for us to hang up our chef's hat and close up shop. Thank you for all the memories.
Our restaurant is for sale. For inquiries, please call (724) 525-6409.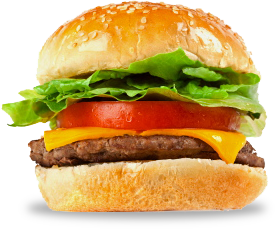 The
Cadet

Restaurant.

A roadside giant.

Serving up thick, juicy hamburgers and delicious dinners for over sixty years.

Known for the Poorboy sandwich, the Cadet was originally founded in 1952. We serve classic American-style cuisine that will leave you reminiscent of the days of muscle cars and carhops. We hope to be serving you sometime soon!

View Menu » Check Out Cruises »
---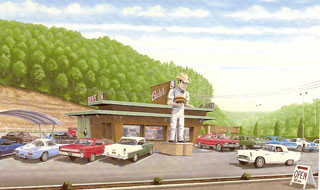 Our History
Take the tour of our history, we've been here for a number of years.
Read More »
Find Your Way
Get directions from there to here with just a few simple keystrokes.
Get Directions »
Come Cruising
Learn more about our regularly scheduled car cruises at the Cadet.
View Photos »